It's raining BANANAS!, a photo by Stimpdawg on Flickr.
Lil Dave made this mailart for Mini Camel. It took him awhile to perfect the banana. I helped him out with a few of them. He loves bananas and this is his dream – bananas coming from the skies!
Here's the back of the envelope.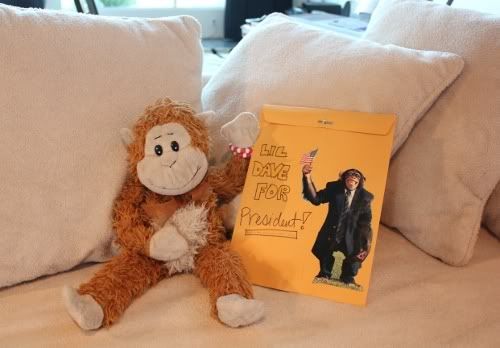 Lil Dave is running for President. Do you give your support?
Lil Dave will probably be making more monkey mailart in the future.  Lil Dave would love mailart from you, go to the Contact page to write Lil Dave.