Get lost in the music, a photo by Stimpdawg on Flickr.
Here's my first mailart! It's going to a guy on
IUOMA
in Brazil.  This art piece features me dancing. I love dancing and getting lost in the music, hence the title.  I like the close my eyes and let the music move me.  This piece is how I feel dancing in the clubs.  There's lots of bright lights and sometimes confetti falls from the ceiling.  My boyfriend and I love house music.  It's great that house music is getting more popular in Las Vegas.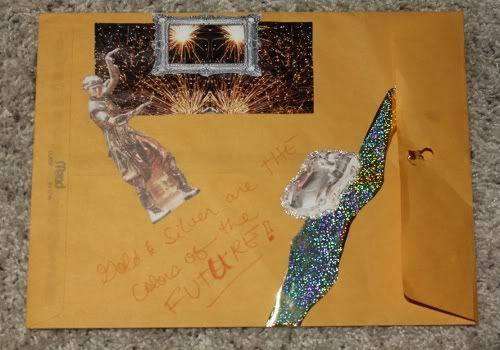 I decided to put art on the back of the envelope.  I picked Gold and Silver as the theme.  I clipped cool things from magazines.  The Gold road is leftover Christmas wrapping paper.