Back of Envelope from Austin, a photo by Stimpdawg on Flickr.
I got my first mailart!! So excited! I did a happy dance when I got it. SERIOUSLY!!
Austin from IUOMA made a cool CD of music for me.  He wrote a little note for me on this Bob Marley card.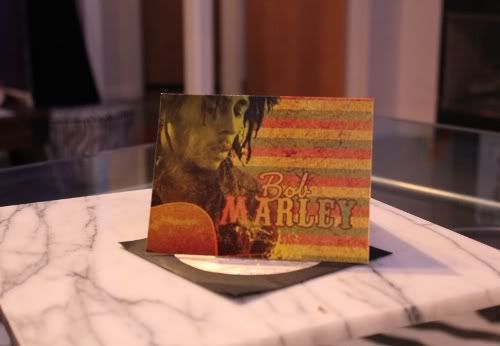 Austin is a talented artist.  He made this cool board with a ninja on one side and a Cabernet Sauvignon label and buttons on the other side.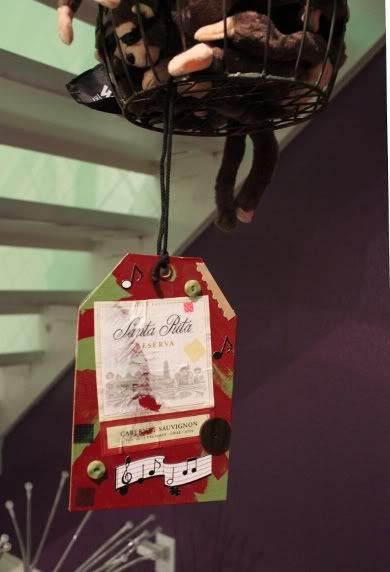 How very cool!!  I asked Austin how he made it, so I'm going to make a similar mailart.